Just incase you didn't know Hobby Lobby have Simplicity Patterns on sale for 99 Cents!!!! As always I could not resist and bought myself a few patterns.
Here is one of them, yes more pincushions! I think this will be a quick fun project, I especially like the turtle/tortoise and the owl.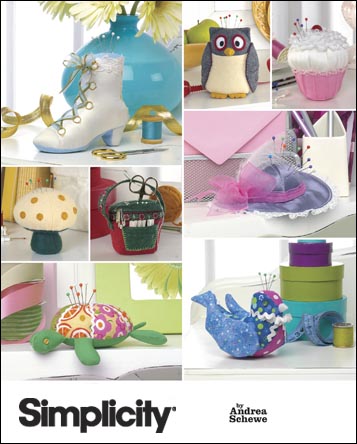 I know I have been missing all week, I am around just a little bit busy, I will have something to share with you soon, or at least I hope I will!!!! I am working on finishing something that I started last year!!!!!