I was at Pier1 yesterday, just browsing, like you do!!! and I came across a Christmas ball wreath, which I did not buy because I really could not justify the price of it, I think it was near the $50 mark!!! insane!!!! there is now way I would ever spend that amount of money on a wreath, especially when they are easy to make and fun. So with the help p of good old Pinterest, I came across some fantastic looking wreaths, I cannot find the links to the wreaths I found but if you Google ornament ball wreath I am sure you will find plenty out there in blog land, with much better tutorials than mine. I took a couple of pics along the way and to help you get the supplies right here is a list of what you need if you want to make your own.




To make my wreath I bought all the supplies from the Dollar Store:






:1 willow wreath but you could use any type of wreath that you have on hand, the one in the picture below is 21" in diameter when finished, so this was one large wreath!

Assorted Christmas ball ornaments , how many you need depends on the size you make!!!

1 9ft length of Tinsel or spray paint (this is optional, see TIPS)

Ribbon

Hot Glue Gun
This picture below shows the back of the wreath, glue balls to the inside of the wreath with the little hanging bit sticking up, then do exactly the same and glue balls to the outside of the wreath, flip the wreath over ad then add balls randomly until you are happy with the placement and look of the balls.
TIPS AND THINGS I WOULD DO DIFFERENTLY NEXT TIME ROUND:



I would have spray painted the wreath before gluing the balls onto the wreath, but if you forget like I did, or do not have the correct colour spray paint then just wrap tinsel around the wreath instead.



Added to the following Link Parties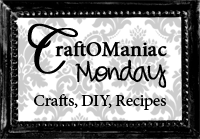 The artsy girl connection