So last month I had a pumpkin thing going on. So this month it looks like I have a wreath thing going on!!! I saw a feathered wreath online for something like $50 and thought to myself (like you do) 'I can make one of those for a lot less money", so the challenge was on.
Off I went to Hobby Lobby and purchased my supplies:


2 feather boas


1 straw wreath


White fleece material (this should be the same colour as the boa you purchase)


Pins


First cut your material into approx. 2" strips like you see in the picture, secure the fabric to the wreath with regular pins and wrap the fabric around the wreath until the wreath is covered and you cannot see any straw.


Take your boa and on the outside edge of the wreath pin the boa every 4 inches or so to the wreath, once you have done the outside edge then start covering the inside edge. How easy was that. I am not the best for writing instructions, so seeing as picture paint a thousand words I took some pics as I made my wreath.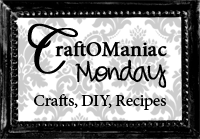 The artsy girl connection