Hi, hope your all having a great weekend. So what do you do when, its cold outside? make bags of course! I mentioned in the Amy Butler Birdie Sling Pattern Review about the amount of fabric I had left over from making the bag, so I had a look through all my patterns and decided to make the bag from this pattern:
Simplicity 2617 view B.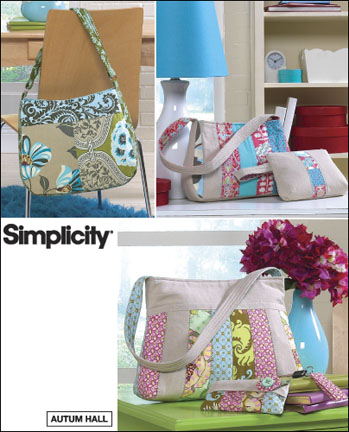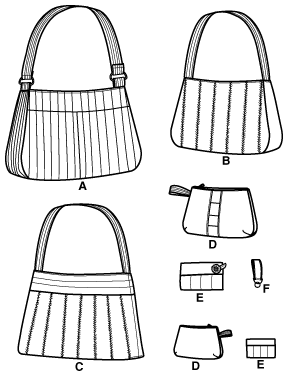 I had more than enough fabric to make this bag, even enough for the lining, I added in a contrast fabric from my stash for the patchwork, as I wanted this to be slightly different in colour form the Amy Butler bag I made.
I didn't follow the pattern exactly as it had an inside pocket with a zip and I am a beginner! so zips at the moment scare me! I can sew them in but they don't always work out like I want them to, it is a little bit hit and miss! So I left the pocket out all together.
This bag also included a magnetic snap closure and I didn't have one on hand, so I had a look at another pattern and found this neat little loop closure with a button, just the perfect thing to try out the covered button gadget I bought the other week. I can see myself putting buttons on everything!
Apart from the above changes I found this bag a lot of fun to make, it came together really easy and I enjoyed adding a little stitched pattern along the seams of the patchwork, something I haven't done before. I really like the handle on this bag, as it seems extremely solid. I love the way this bag turned out. This bag is certainly easy enough for a beginner to make. So enough of me going on here is the bag I made ………….
.
If you look close enough you might be able to see the decorative stitch I used, the same one they used in the pattern
Like I mentioned its cold here in Wisconsin this weekend so I also made a start on another bag, which I hope to share with you some time next week. Here is a little teaser of the fabric I am using, check bag next week to see the finished bag.