Sometimes, when things are difficult in life and you need a pick me up. There is nothing like a bit of retail therapy for a girl!
Last night I was sat catching up on my blog reading and browsing Instagram when I saw that Camille of Thimble Blossoms had liked a photo of a Scrumptious fat quarter bundle that was for sale in a new to me Etsy shop, Westwood Acres, well I just had to go and check it out. Oh My!!!! I instantly fell in love with this line, (I'm guessing I am the last to know about Scrumptious, but there has been a lot going on). And it jumped in my cart all by itself!
So I now have this Scrumptious fat quarter bundle to look forward to.
On another fun note
we have a Winner!
Congratulations to
Annabelle of Life's Rich Pattern
the winner of the Geese around the Sun, paper piecing pattern by Soma of Whims and Fancies.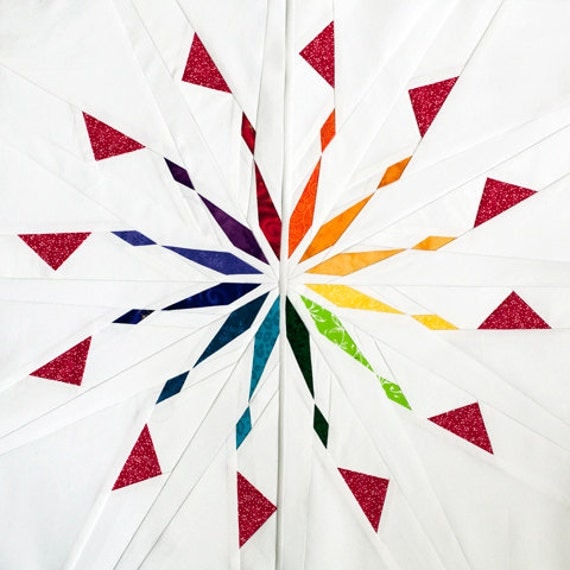 Her comment:
Your UJ quilt is completely stunning! I have made a couple of single UJ quilts (throw size) and they came together fairly easily. I have the link to the pattern somewhere if you are interested.
I'm quite a newbie to pp having only made a few blocks but it's fun! I just made a feather block and an Arkansas Traveler block. Thanks for the chance to win the fab pattern :)
True Random Number GeneratorMin: Max: Result: 9 Powered by RANDOM.ORG